As yellow changed to red, I had a moment with God in the pause. I was gripping the steering wheel belting out lyrics from Bonnie Tyler:
"Once upon a time there was light in my life
But now there's only love in the dark
Nothing I can say
A total eclipse of the heart"
I was trying to hold back the tears as I sang. It took me back. It was as if an old best friend jumped in the front seat with me and said, "Remember? I was there!"
When no one knew my secrets and no one knew my shame, Music found me. Songs allowed me to whisper words that related to my very dark struggle. I would watch MTV and VH1 all the time, and this was back when they actually played videos and had images to go along with the words. I would record songs from the radio on cassettes and play them over and over, writing out their lyrics and memorizing their words. #onRepeat took a lot of effort back then! Song lyrics gave me words that were hard to find for my pain.
No one talked about sexual abuse. It wasn't talked about in church, or even in school. I knew about stranger danger…. but sexual abuse? No! I didn't even know the words existed. I simply believed, "Something is wrong with me."

As the light changed to green, I sang, barely whispering 'total eclipse of the heart'. God, you created me with a healthy, whole heart. The immense darkness of abuse cast a huge shadow over my heart. It filled my heart with lies, shame, fear, distrust, paranoia, doubt and insecurity – you name it.
Not a single person could see my heart. No one knew about the deep wounds that led to even deeper wounds. No one understood the huge responsibility I carried on small shoulders every day to keep the secrets.
But God.
He knew. He knew all of the ways my heart was hurt, and He knew how it distorted my view of Him and even reality. God knew and understood my pain. As I pinned the song, "Total Eclipse of the Heart" by Bonnie Tyler on my lyrical moments board, I thanked God for shining His light into my heart.
A few days later in church, we were singing "How He Loves" by David Crowder Band. This song took me back almost three years ago to the very beginning of my healing journey when I had only shared my story with a few friends. It made me smile to hear it and I sang louder…
"When all of a sudden I am unaware of these afflictions
Eclipsed by glory and I realize just how beautiful You are
And how great Your affections are for me"
Eclipse, again. I took a deep breath and the tears poured. My daughter squeezed my hand and looked up at me as I sang through joyful tears. You see, darkness had eclipsed my heart. But, Sunday came!
"And oh, how He loves us, oh,
Oh, how He loves us,
How He loves us all"
His love and His light covered my afflictions. He had my attention with the word 'eclipse'. After church I even saw an instagram post from Christine Caine that said "Courage means not allowing your limitations to eclipse God's possibilities." I did a keyword search on Bible Gateway for the word eclipse, and I had just created an image with this verse only days earlier in the Bible app.
Every good gift and every perfect (free, large, full) gift is from above; it comes down from the Father of all [that gives] light, in [the shining of] Whom there can be no variation [rising or setting] or shadow cast by His turning [as in an eclipse]. James 1:17 AMP
God is light; in him there is no darkness at all. (1 John 1:5) It's not easy to think about or work through the hard dark places, but You can trust He will meet you there. Whatever pain has eclipsed your heart – His amazing love will cover it with the fullness of His glory. He is light, and He does not change.
Arise, shine, for your light has come,
and the glory of the Lord rises upon you.
See, darkness covers the earth
and thick darkness is over the peoples,
but the Lord rises upon you
and his glory appears over you.
Isaiah 60:1-2
Linking up with Kelly Balarie: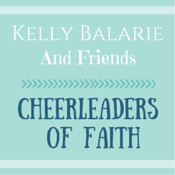 & Holley Gerth
& Bonnie Gray